So I was extremely fortunate to work with the wonderful author,
princess_aleera
, on this year's Big Bang.
I was a little nervous, as it was my first year, but I have really enjoyed the experience and will definitely consider doing it again!
So here are the works that I have to share!
Just as a warning, the one of the images may be a little bit of a spoiler so I strongly suggest you read the story beforehand!!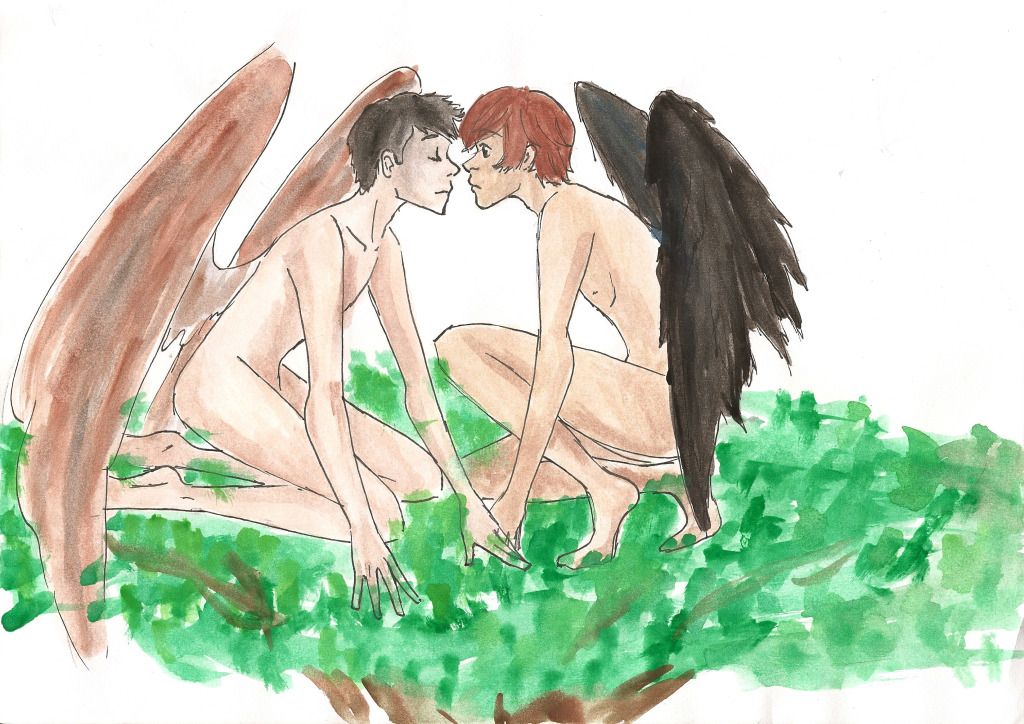 This was part of a really cute scene where Cas meets Sam and Dean for the first time. They are hesitant but Sam makes a move with Dean seethes in the background haha
A little sketch I did of the angel trio sleeping in a huddled mess of bodies and feathers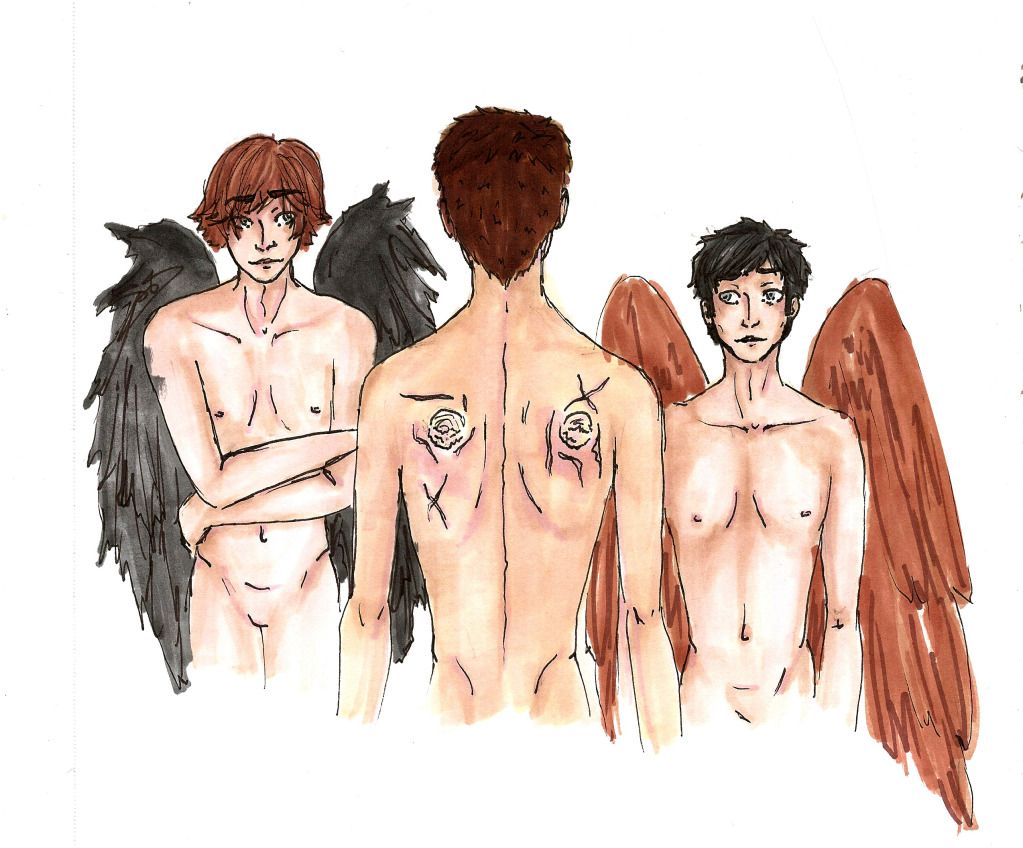 EDIT: This picture was actually drawn before the story had been fully completed. As it turned out, this part was taken out of the final story. But I kept it in anyway because both the author and I had liked it.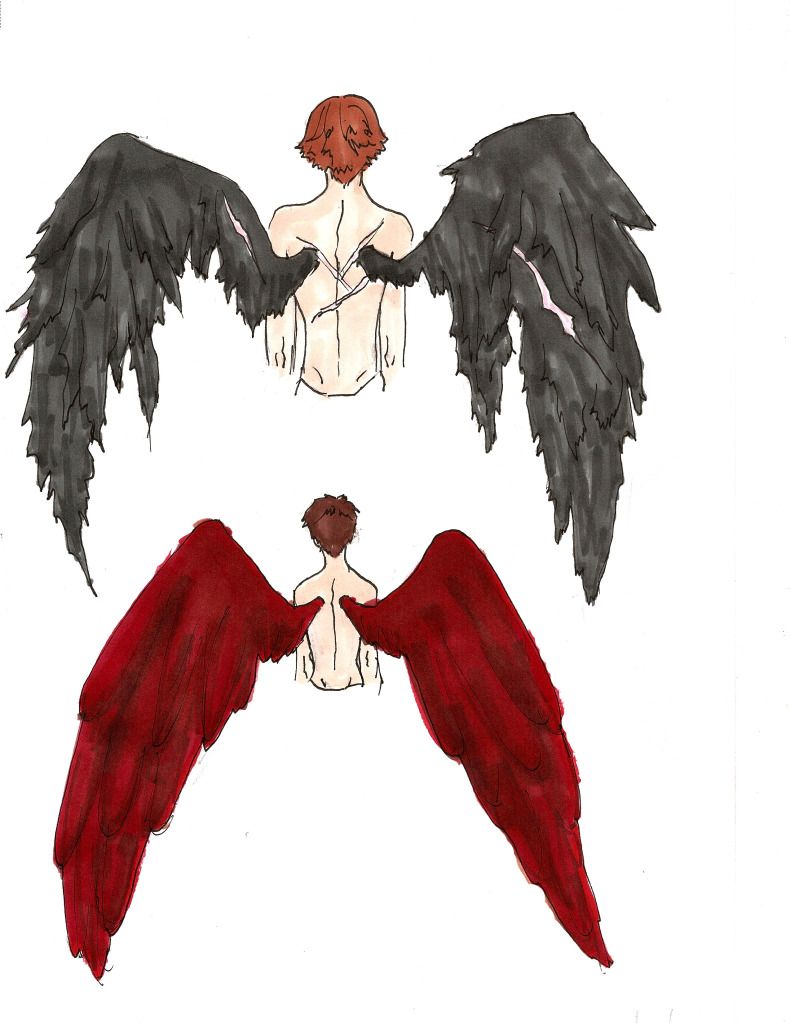 My sketch trying to figure out the wings, mostly Sam's. It is terrible, but I really enjoyed drawing Sammy's mangled and scruffy wings. Probably because I didn't have to know so much about wing anatomy... not that I know any at all. haha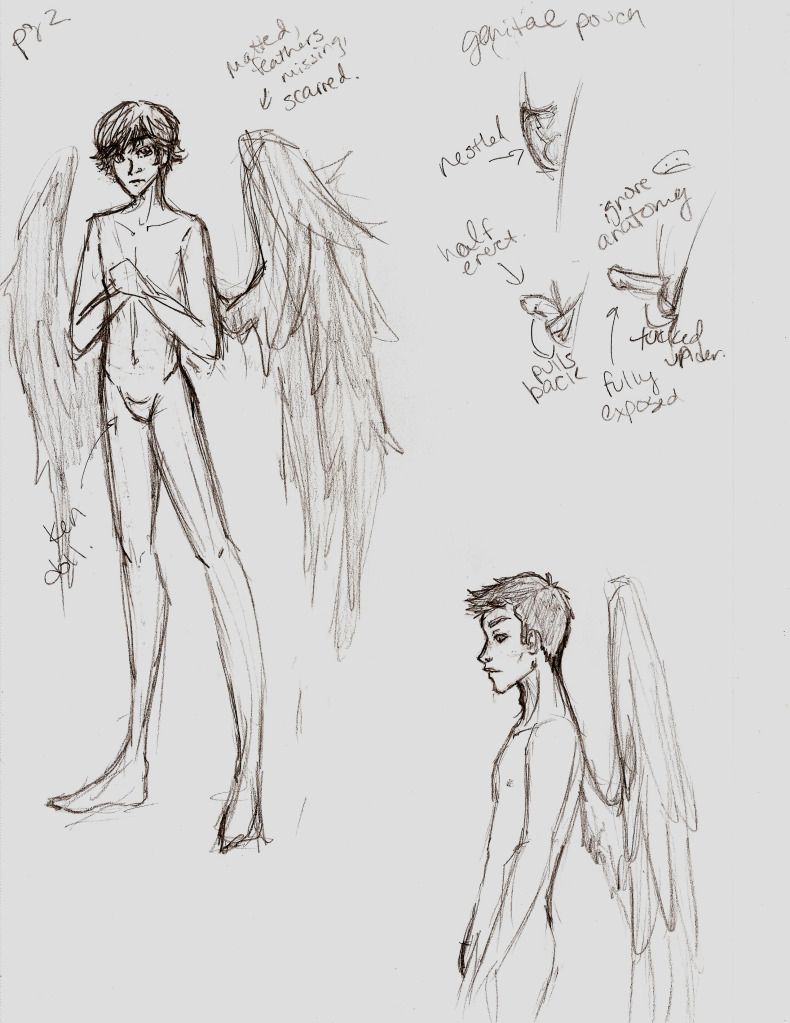 These two pages were just my figuring out everything and making notes to myself to figure out how to go about the drawings.
So go read her wonderful story if you hadn't already!!